DDRMAX3: Dance Dance Revolution 8th Mix
Moderator: MODS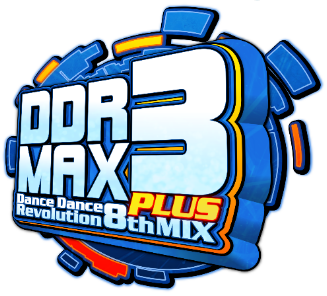 Download here!!
Well, there was never a DDRMAX3, and DDR Extreme was never formally called 8th Mix.
Enough of the formal justification.

This is
DDRMAX3: Dance Dance Revolution 8th Mix
, brought to you by Ken and Titiln from nDDRo along with a group of Ken's friends. Not including secrets, it features
70
songs including DDR-featured artists that you know and love such as smile.dk, DJ ALIGATOR PROJECT, Ni-Ni, Bus Stop, Tess, nc feat. NRG Factory, JOHN DESIRE, X-TREME, JENNY ROM, CAPTAIN JACK, 2 UNLIMITED, Kylie Minogue, Wildside, and the Spice Girls... and I'm not even close to done with that list. Keeping faithful to how DDR works, it includes Single
and
Double steps along with background animations for every song.
What are you waiting for?
LET'S MAX!
Posting Member
Posts: 232
Joined: Wed Aug 29, 2007 1:11 pm
---
i'm bumping this decade old thread to say ddrmax 3 has been updated, and that nddro is back

http://nddro.mistrust.com

i got mad hits like i was rod carew
---
---
Who is online
Users browsing this forum: No registered users and 1 guest